Oracles forms to Java Migration
There are no translations available.
Migrate your legacy Oracle 6i/10g forms/Reports to Java with the help of automated migration tools of our partner Asp Solution.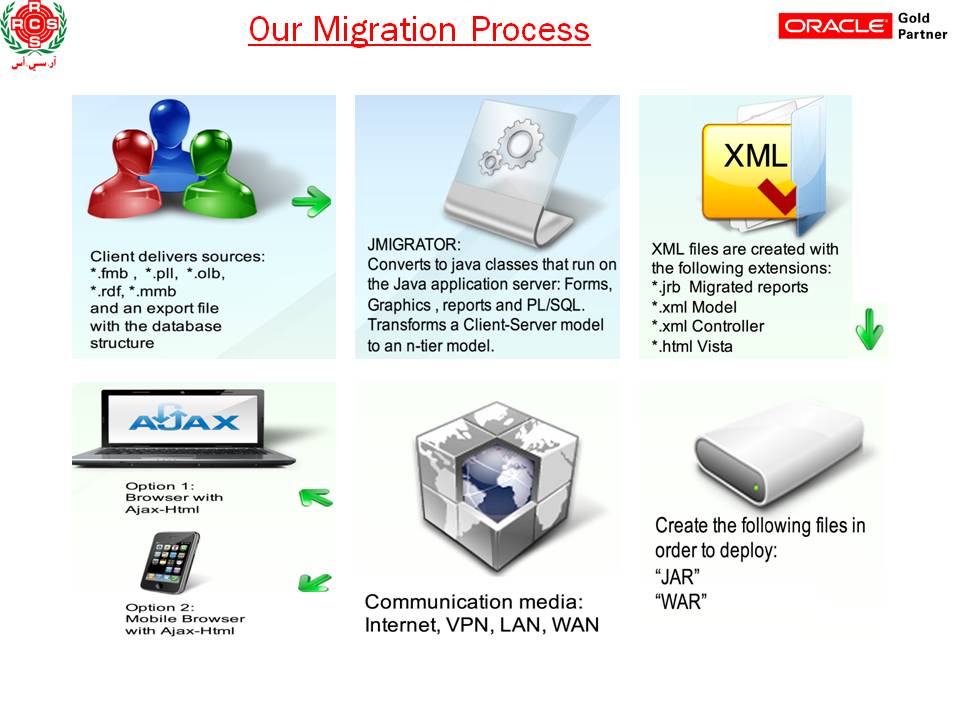 Oracle Form including following can be converted to complete JAVA:
Complete pl/sql code
Canvas
Triggers
All navigation events
List of Values
Windows
Visual Attributes
Property Classes
Inheritance, Menus
Libraries, Object Libraries
Data Model
Layout Model
Parameters
Events
Oracle Report including following can  be migrated to JAVA :
Data Model
Layout Model
Parameters
Events
Contact us for more details / free POC
Copyright © 2019 - Riyam Computer Services LLC - All Right Reserved.